Power system control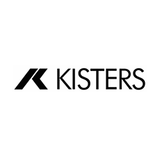 KISTERS AG
Pascalstraße 8+10
52076 Aachen
www.kisters.de
KISTERS AG is a global IT company with 500 employees who develop resources management software for energy, water and air. 750 companies in the energy industry with its business areas of energy production, distribution, wholesale/retail and demand rely on KISTERS software. The portfolio includes market-oriented, pioneering software solutions for energy data management, portfolio management, forecasting, virtual power plant management, metering, smart grid/control technology/SCADA and lifecycle and asset management of plants and grids. KISTERS, with headquarters in Aachen and numerous international subsidiaries, is an internationally sought-after solution partner due to its expertise, application and industry experience. When using EDM systems, KISTERS is the market leader in Germany.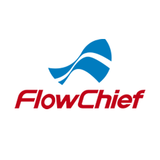 FlowChief GmbH
Hans-Vogel-Str. 16
D-90765 Fürth
www.flowchief.de
The FlowChief® team offers innovative and universally web-enabled software products for monitoring and controlling process plants.
Communication is maintained on an equal footing with customers, interested parties and partners. Effective solutions that easily meet all requirements in practice are only produced in dialogue. Intensive exchange of thoughts and joint development of ideas has become a policy.
FlowChief GmbH is a software and service provider, developer and manufacturer of the following products:
• FlowChief® process control system
• e-Gem energy management system
All the functions of the software products are used in a standard web browser without additional software being needed at the client. The systems are completely multi-client capable and designed for any language. For instance, the FlowChief® process control system monitors and controls a process plant on site or remotely. A wide variety of external applications can also be remotely transferred centrally to a server. FlowChief® products can be used together with the powerful telecontrol and substation automation technology of SAE IT-systems in many industries and countries for public and industrial applications.
Plant engineering and cabinet building

ATS GmbH
Am Glaswerk 7
01640 Coswig
www.ats-elektro.de
ATS GmbH provides complex solutions in the areas of automation, control /telecontrol and network technology, telecommunication and mechanical engineering. Economic and technically optimised systems are designed and manufactured for utility companies in the segments drinking water, energy, gas and heat as well as for the areas of wastewater disposal and infrastructure.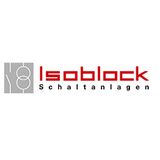 Isoblock Schaltanlagen GmbH & Co. KG
Anton-Storch-Straße 17
D-49080 Osnabrück
Isoblock has developed continuously and market-oriented since its foundation in 1966 from a two-man business to a company with more than 100 employees. Isoblock has been planning, supplying and installing transfer and transformer stations, including state-of-the-art network protection technology, since 1977.
The development of the public supply network into a "smart grid" requires the stations to be equipped with innovative telecontrol and communication technology. Isoblock adapts the telecontrol systems precisely to the respective requirements and thus optimises the costs incurred. Isoblock supplies transformer and transfer stations for your projects in full service – everything from a single source.
Their service package also includes a wide range of services such as cleaning and maintenance of medium and low voltage systems or the recurring inspection of network protection systems in accordance with VDE AR 4110. These are important components in the value-added chain of the company's customers as function- and value-preserving measures.
The certified quality management system, the continuous qualification of personnel, the use of state-of-the-art production and assembly technology as well as individual, project- and cost-oriented planning and implementation guarantee Isoblock customers optimum safety and availability of their products and services.

Schacht GmbH – Transformare GmbH
Hirtenweg 20
19322 Wittenberge
www.transformare.tech
As a medium-sized company, Transformare offers its clients and customers the complete service package for the areas of medium and low voltage. Customers include well-known energy supply companies and municipal utilities as well as commercial consumers and energy producers.
From planning to the finished connection, the company offers robust, durable and individually tailored complete solutions from a single source. The products include low-voltage and cabinet distributors as well as factory-ready and built-in transformer stations.
As a long-standing partner in the industry, the company knows its customers' requirements very well and adapts to them with individual services:
flexible and customer-oriented support and project planning
After-sales service
Certified according to DIN EN ISO 9001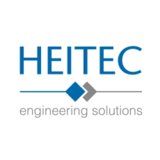 HEITEC AG
Güterbahnhofstraße 5
91052 Erlangen
Germany
www.heitec.de
HEITEC stands for industrial expertise in Automation, digitalization and electronics and offers solutions, products, and services. With high-tech, reliable and economical system solutions, HEITEC helps its more than 2,000 customers increase their productivity and optimize their products. More than 1,000 employees in many locations in Germany and abroad guarantee closeness to the customer and extensive industry expertise.
HEITEC's expertise in protection and control technology includes the concept development, parameterization and commissioning of the complete secondary technology, plant communication with standardized protocols as well as initial and recurring tests of protective devices, such as DMT/IDMT, distance, differential or Q/U protection.
Balancing energy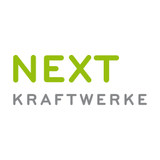 Next Kraftwerke GmbH
Zentrale Köln
Lichtstraße 43 g
50825 Köln
www.next-kraftwerke.de
Next Kraftwerke GmbH is a spin-off of the Institute of Energy Economics at the University of Cologne (EWI). The founders Hendrik Sämisch & Jochen Schwill can therefore draw on 50 years of technical expertise. Their business concept in brief:
Next Kraftwerke optimises revenues from electricity generation plants by intelligent interconnection in the virtual power plant Next Pool. This bundled capacity, entirely in the sense of "the whole is greater than the sum of its parts", is marketed in the best possible manner by Next Kraftwerke for the purposes either of direct marketing (key phrase: market premium model) or of control energy.
Communication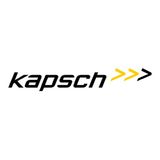 Kapsch Carrier Solutions GmbH
Sperberweg 8
41468 Neuss (Düsseldorf), Germany
www.kapsch.net/deu/kbc?lang=en-us
For many years now, we have successfully been building up and applying our expertise as a system integrator and distributor for solutions and products aimed at voice and data transmission. As part of the internationally active Kapsch Group, we are a major concern with far-reaching influence. As a reliable partner in Germany, Kapsch Carrier Solutions offers you optimum solutions for your requirements. Among the companies making up our extensive and satisfied customer base: energy suppliers, carriers, service providers, municipalities, authorities, higher education and industry. Our product portfolio is orientated to the needs of our customers and remains in a constant state of the refinement. In close collaboration with leading international manufacturers, we devise innovative and reliable solutions tailored to the requirements resented to us – while paying close attention to the unique circumstances of each individual project. The high qualification of our employees ensures the very best quality. Certification of our quality management system according to ISO 9001:2008 allows us to ensure that this quality and reliability remain cornerstones underpinning the way we work. What is more, we have gained certification according to the internationally recognised standards ISO 14001:2004 for effective environmental management systems and OHSAS 18001:2007 for occupational health and safety. These international standards serve to document that all processes and workflows in our company are subject to continual monitoring and control as part of a continuous improvement process.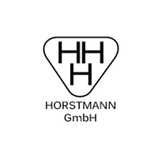 Horstmann GmbH
Humboldtstr. 2
42579 Heiligenhaus
www.horstmanngmbh.com
Horstmann GmbH is a medium-sized company based in Heiligenhaus. Located centrally in the Düsseldorf-Essen-Wuppertal triangle of cities, its has been serving its customers from the area of electrical energy supply for over 65 years. Its quality products and solutions for medium voltage systems are used throughout the world.
The central divisions of the company are situated in Heiligenhaus. All sales activities are coordinated from here. Other key areas are the qualified development department and advanced electronics production. In its subsidiary plant in the Eifel close to the Luxembourg border, the company manufactures a wide range of mechanical products and components.
HORSTMANN currently employs around 150 well trained and dedicated staff. The company is now in its third generation of management. Dirk Horstmann and Olaf Zugehoehr complete the Management team alongside Werner Horstmann, the youngest son of the company's founder.
As a medium-sized company, HORSTMANN is a reliable partner to energy suppliers and the electrical industry. Specialisation in just a few product fields, the application of quality standards plus the continual expansion of development activities have ensured that HORSTMANN products enjoy an international reputation.
Data loggers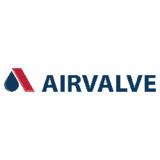 AIRVALVE Flow Control GmbH
Gutenbergweg 33
59519 Möhnesee
www.airvalve.de
www.prozesswächter.de
AIRVALVE is a reliable partner for water supply, wastewater disposal and industry. We protect plants and ensure their efficient operation. Since 2013, we have been distributing SOFREL data loggers from LACROIX as "Prozesswächter" in Germany. These battery-powered M2M data loggers are characterized by unique reliability and universal application possibilities. In addition, they are floodable (IP68, 2m) and send data for years from the most remote locations, far from any power supply or cable connection.
Process monitors also communicate bidirectionally with telecontrol gateways from SAE. While communication between process monitors and gateways takes place in the cellular network, SAE's FW-5-GATE-4G, for example, provides a secure hardware connection to control centers in the IEC 104 standard. Doesn't all this sound tempting? We would be happy to present you with individual concepts for monitoring remote locations.