Measuring networks flexibly and efficiently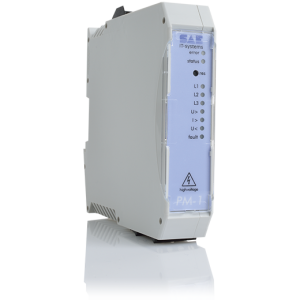 Module PM-1 allows cost-effective measurement of relevant network values in low and medium voltage networks for monitoring the power supply and loads on the primary systems. It also allows for measurement of characteristic values for voltage quality in accordance with DIN EN 50160 and provides basic data according to ISO 50001.
Networks are connected via measurement transducers; in the LV network, the voltage can be measured directly without needing expensive transformers. The values are integrated directly in the process data from FW-5/FW-5-GATE where they can be monitored, sent and recorded based on custom criteria.