Renewable connection – uncomplicated and efficient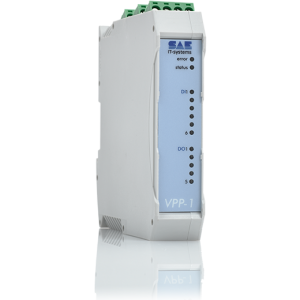 The VPP-1 extension board enables speedy integration of a mixed capacity, such as for virtual power plants, energy feeders, direct marketing and other applications.
Feed management of renewal energy installations with 100/60/30/0% adjusting commands including separation with control of the actual fed-in with meters or measurands may be integrated in an intelligent manner without any PLC application.
The VPP-1 is available in series5e systems from setIT V5.004.07 upwards.