Additional power supply for the FW-5 product family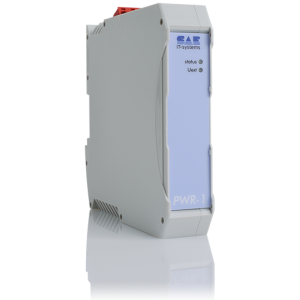 The expansion modules of the net-line FW-5 Product range allow a bespoke extension of the capacities of the telecontrol units. Depending on type and constellation, up to 12 expansion modules can be connected to one RTU.
The current calculation in the configuration tool setIT sets a limit of 1,2 A for the power supply via T-BUS. Above that limit, no further expansion modules can be added to the basic unit. The PWR-1 module supplies additional 2.8 A to the system and thereby allows to add further expansion modules*. Configuration is not required.
*From setIT V5.001 onwards, current calculations can be disabled in the base system parameters with the "FW-5 bus extension" function.